Fountain Valley Tree Removal
Excellent Tree Removal Service in Fountain Valley, CA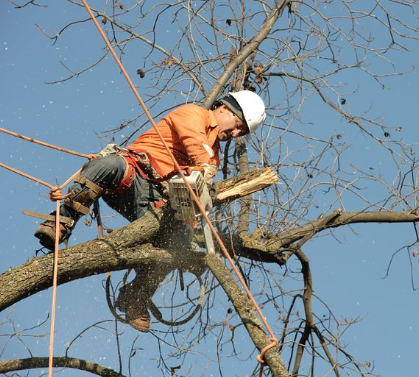 Fountain Valley Tree Care is a Fountain Valley, CA-based company offering tree removal services. We are a local business and have been in the Fountain Valley area for many years. Fountain Valley residents know us as their go-to for all of their tree needs!
We are always available to answer any questions you may have about our services or if you would like a free estimate on the work that needs doing in your yard! Please call us at (714) 519-2039 for an appointment.
Tree Removal Services We Provide Fountain Valley, CA
Tree removal is a service that can help you get rid of trees on your property. It may be necessary to remove the tree for health or safety reasons, such as disease, storm damage, old age, or hazardous proximity to power lines. A professional arborist will come out and assess the situation before giving an estimate.
The price will depend on factors like size of the tree, type of tree, access to location, and other factors like stump grinding. There are some things homeowners often forget when removing trees from their property including roots in drains (pipes), stumps in lawns (lawn care), and root barriers around pools (pool maintenance). For more information about how it works, contact our team.
Importance of Removing Damaged or Diseased Trees
Do you have a tree on your property? If so, it's time for you to decide what to do with it. There are many factors involved in the decision process such as safety and aesthetics. If you're like most people, there's probably at least one tree growing near your home that has outlived its usefulness. Whether it's too close to power lines or simply no longer looks good, this is a good time for homeowners to consider removing their trees before they become more of an issue than they already are! Fountain Valley Tree Care is available for removal services.
If you have any questions about Fountain Valley Tree Care's tree service in Fountain Valley or would like a free estimate on your yard, please call us at (714) 519-2039!
Reasons Why Trees Should be Removed
There are some reasons why trees should be removed from properties and there are tips on how to do so safely without harming yourself or others.
Remove Decaying Tree
Decaying trees can pose a serious danger to your family's safety, especially if you have children living in the house. There are three main reasons why decaying trees need to be removed as soon as possible:
Safety concerns

Falling branches and other debris may damage property or cause injury

Hazardous proximity of power lines
Remove Fallen Tree
Fallen trees are dangerous and can cause significant damage to property or injury. Fountain Valley Tree Care offers tree removal services for fallen trees, helping you maintain your yard's health and safety while removing the danger without any risk to personal well-being.
Remove tree that is leaning on your house
When a tree starts to lean on your property, it can be quite a hazard. Fountain Valley Tree Care offers you removal services for these trees and will always provide you with an estimate before any work is done so that there are no surprises!
Benefits of Removing a Tree
The benefits of removing a tree in a yard are many. Trees can provide shade from the hot summer sun, but they also take up space and may interfere with the view. In addition to that, trees can drop leaves or needles which could clog gutters and drains. There is no one size fits for tree removal, so it's best to consult an arborist before making any decisions about whether or not you need to remove your tree.
Fountain Valley Tree Care: Tree Removal Services To Suit Your Needs
We are committed to providing the best possible service for our customers and we're happy to offer different levels of work. We provide you with an estimate before performing any work so that there is no risk or surprise. Fountain Valley Tree Care provides excellent tree removal service in Fountain Valley, CA.