Garden Grove Tree Service
Most Trusted Garden Grove Tree Service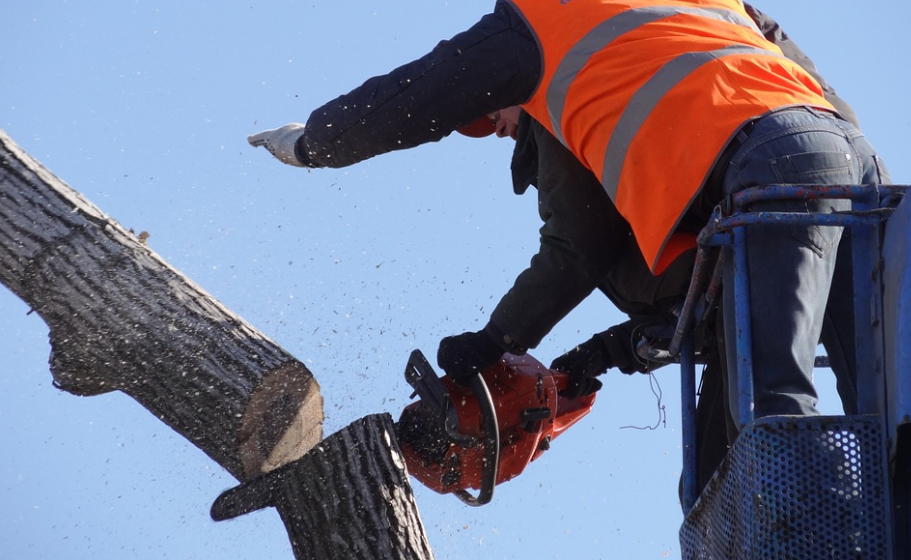 Are you looking for tree services in Garden Grove? You're in luck! Fountain Valley Tree Care specializes in tree care and offers a variety of tree services. With over many years of experience, we know how to handle any tree care issue that may arise. If you need help with tree removal, tree trimming, or other tree-related issues, contact us today.
About Fountain Valley Tree Care
You've invested a lot in your home. You've put a lot of time and money into making it everything you want it to be, but there's one thing that can make or break the whole look: your trees. If you're looking for an experienced professional tree care company to take care of your property, contact Fountain Valley Tree Care today!
Fountain Valley Tree Care is at the top of its game when it comes to tree care service. We are experts in everything from fertilization, pruning, and removal so that you don't have to worry about anything except how good your yard looks! Call them today at  (714) 844-5277 for more information on all we offer!
Services We Offer in Garden Grove, CA
Bush Trimming
The day has come to trim the bushes and you're not sure how to do it. This is a short guide on what types of bushes are appropriate for each season, as well as some tips for bush trimming.   First, decide if your plant is evergreen or deciduous. Deciduous plants lose their leaves in winter so they can survive cold temperatures; evergreens keep their leaves year-round. Now that you know which type of plant you have, take note of when it should be trimmed: fall or winter (for deciduous) or spring/summer (for evergreens). Finally, there are a few basic guidelines for bush trimming: don't cut off more than one-third at once.
Tree Pruning
When you have a tree that is encroaching on your property or when branches are overhanging power lines, it's important to take care of the problem. In order to do so, you'll need to hire a professional who can get up in the trees and trim them back as needed. If you don't know where to start looking for a reputable arborist, contact Fountain Valley Tree Care at  (714) 844-5277.
Tree Removal
Tree removal is a service that may be needed at any time, for many reasons. Whether you are moving into a new home and need to clear the yard of overgrown trees or pruning dead branches in your front lawn, our team can help. With many years of experience in tree care management, we have all your needs covered.
Tree Cabling and Bracing
Cables and braces are important for the structural integrity of a tree. Cables provide support to the trunk of the tree to keep it from breaking or twisting as it grows in height. Braces help maintain a straight position by stabilizing branches that might otherwise droop under their own weight. A cable is typically used on trees with narrow trunks that have a considerable length between the ground level where they are planted and the topmost branches at typical human height. When installing cables, use galvanized steel wire rope twisted into loops for strength, fasten tightly around two or more limbs just above chest level (the height of the tree's first branch), and drive a stake into the ground to prevent slippage.
Tree Cutting
As a homeowner in Garden Grove, you may be considering cutting down one of your trees. However, this decision is not to be made lightly. Tree cutting requires planning and consideration before it can take place. Call Fountain Valley Tree Care if you need to know more about tree cutting.
Tree Chipper
For those of you who are looking for ways to do more with less, a tree chipper is a perfect solution. A tree chipper can help you clean up your yard and save time by cutting down trees quickly. It's also great for clearing an area in preparation for construction or landscaping projects. If you're not sure what kind of machine would be best suited for your needs, give us a call! We'd love to chat about which one would work best for you.
Stump Grinding and Stump Removal
Stump grinding differs from tree removal because it is used on tree stumps instead of tree trunks. This service can be helpful for those who have a tree stump that needs to be removed but don't want the hassle and mess of hauling away all of the wood pieces after they've been cut down.
Areas We Serve
Aside from Garden Grove, we also provide services in Anaheim, Fullerton, Orange, Cypress, Buena Park, Cerritos, Santa Ana, Tustin, Huntington Beach, Westminster, and Midway City. Our team is made up of tree experts who have the know-how and experience to handle any tree care needs you may have.
Contact Fountain Valley Tree Care
If you are in need of tree care services, be sure to contact Fountain Valley Tree Care at (714) 844-5277. We specialize in tree trimming and removal for residential customers throughout Garden Grove! We have the tree services you need.