Fountain Valley Stump Grinding
Top Stump Grinding Services in Fountain Valley, CA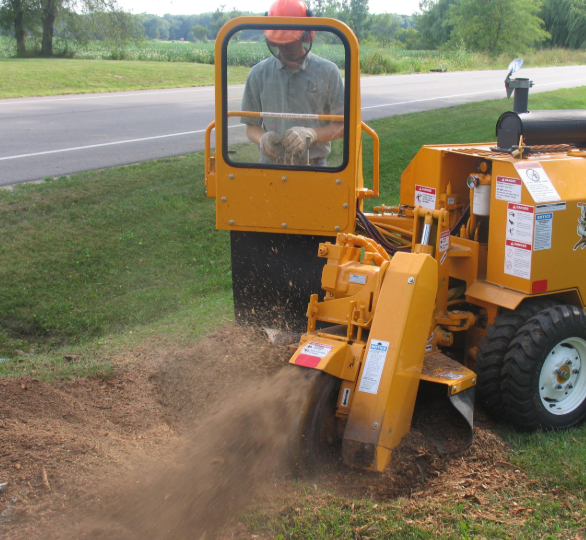 Fountain Valley Tree Care is a company that specializes in stump grinding. We offer stump grinding services to residents of Fountain Valley, CA.
Do stump grinding services in Fountain Valley, CA remove the stump completely?
If you are interested in getting a stump removed from your property, it is important to know that this will not happen with just one removal. The problem is that there's still wood left inside of the stump and those roots need to be cut. One way of dealing with this is stump grinding, which will remove the stump and grind it down to a stump that's about three inches thick.
Contact us today at (714) 519-2039 for free estimates.
Stump Grinding Service in Fountain Valley, CA
Stump removal is an essential part of keeping your yard healthy and clean-looking! If you have any old or dead trees on your property, we highly recommend getting the stumps removed as soon as possible. Stumps are unsightly and can be dangerous if they're not managed properly. There are many reasons to have your stump ground away, we'll be looking at the most important aspects.
For stump grinding, you can count on us!
Fountain Valley Tree Care is a company that specializes in stump grinding. We offer stump grinding services to residents of Fountain Valley, CA. If your yard needs some help with old and dead trees, we are the right people for the job!
When stump grinding stumps and roots one of our customers' favorite aspects is that we leave no trace. Our stump removal experts have years of experience to provide you with the best service possible. We offer free estimates for all our stump grindings services so why not take a look?
Stump grinding is the process of cutting into and breaking up stumps with an industrial stump grinder. A stump grinder can be used on any type of stump – no matter how big or small it may be! This machine speeds up the removal process considerably, which will save you time and money in the long run.
Difference between stump grinding and stump removal
We specialize in stump grinding and removal work. Stump grinding is a process that removes the wood from the top of the stump, while stump removal involves removing dirt around the base of the tree to expose it for cutting or uprooting. We offer services for both processes so you can choose which one is best suited for your needs!
We know all about stumps! If you're looking to remove a tree stump and don't want to be bothered with any heavy lifting, we've got you covered with our professional service. You'll receive an accurate quote upfront and no hidden fees when using us as your go-to company for stump removal in Fountain Valley, CA. Take advantage of our expertise today by calling (714) 519-2039.
To remove a stump, you need to hire the right tree service in Fountain Valley, CA
If you're a resident of Fountain Valley, CA, and are in the process of removing your tree stumps, there are many reasons why it's important to do so. Stumps can be an attractive nuisance for children who may play near them. They can also pose a safety risk during emergency situations such as fires or earthquakes.
The best way to remove your tree stumps is by hiring professionals with decades of experience in stump removal services like Fountain Valley Tree Care. Here at Fountain Valley, CA, we have extensive knowledge and expertise when it comes to removing tree stumps without damaging landscaping features around them or the ground they're on. Our experts will make sure any roots that may still be alive beneath the surface are removed so that you won't have to worry about any stump sprouting back up in the future. Interested in learning more? Contact us today for a free estimate!
Hire Fountain Valley Tree Care
Fountain Valley residents should hire Fountain Valley Tree Care to remove trees from their property. We are a locally operated tree service that has been in business, with many satisfied clients. Our specialists have the knowledge and experience needed for any job, including removing dead or diseased trees as well as trimming branches or shaping your tree so it grows healthy.
Our goal is to provide you with complete customer satisfaction by meeting all of your needs – whether you need us to take care of an emergency situation or just want regular maintenance on your trees and shrubs, we're here for you! Give us a call at (714) 519-2039 today!