The Best Arborist in Fountain Valley, CA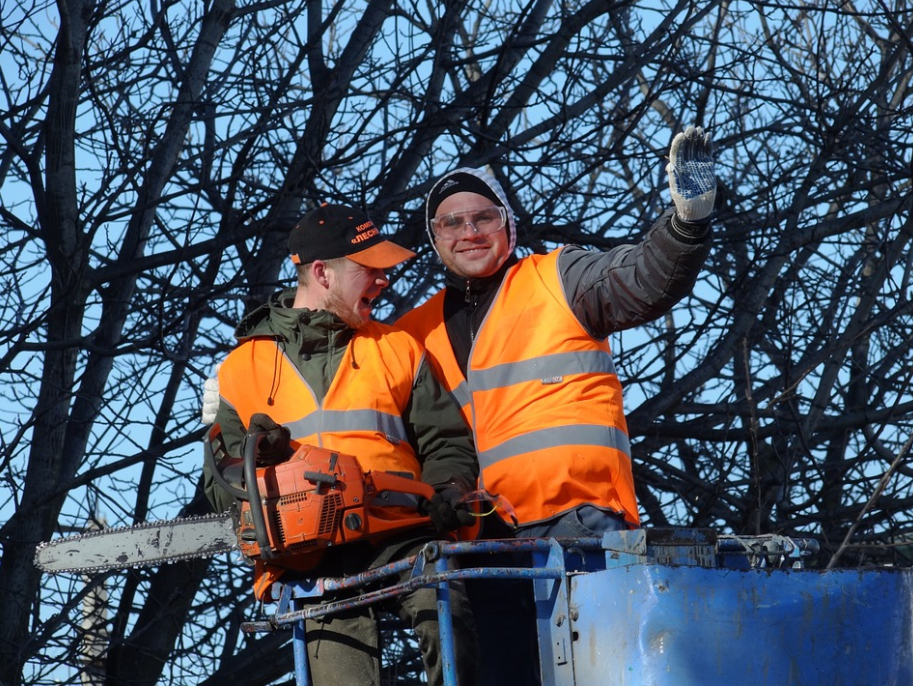 The arborist of Fountain Valley Tree Care in Fountain Valley, California has been serving the community for many years. We are an arborist company that specializes in tree care and arboriculture services to residential customers and businesses. We offer safe arbor removal, emergency tree service, pruning & shaping, fertilization, pest control services (insects), mulching & stumping among other services.
We are able to provide a wide range of arborist services because we employ highly skilled arborists who have experience with all types of trees and can handle any size job. Contact us at  (714) 844-5277 today for free estimates.
What is an Arborist?
An arborist is a tree care specialist and can provide you with all the necessary services. While most people think of an arborist as someone who is in charge of planting and taking care of trees, the word actually means "tree doctor." This job requires a great deal more than just knowing how to plant saplings. Arborists are responsible for diagnosing tree diseases and bugs that could be potentially harmful to the tree's health. They also know how to take care of other problems such as structural defects or insect infestation. They will often use climbing gear, ladders, ropes, pulleys systems, and other tools on their job site with confidence because they have been trained specifically for this type of work. One important thing you should remember when hiring an arborist is that they offer free estimates! 
How to find a reputable arborist in your area?
Choosing the right arborist can be difficult. There are many factors to consider when choosing an arborist, including availability and price. But you should also consider how long they have been in business, their customer reviews, their insurance coverage, and whether or not they offer a warranty on workmanship. Sometimes homeowners might need more than one service from an arborist – such as tree removal, stump grinding, or planting new trees- so it's important that your chosen company offers these services too. With Fountain Valley Tree Care,  you can rest assured that we offer a wide range of arborist services. We have the arborists you need!
Why do you need to hire a professional arborist for the job?
If you're like most homeowners, you might not know the difference between a tree and a shrub. You may even be able to identify some of the more common species in your area. But if you haven't been trained as an arborist or don't have access to one on staff, it's best to leave the work up to someone who has experience. A professional will be able to quickly assess what needs to be done for your trees and then do all of it at once while saving money by doing so. This is because they buy their materials wholesale and can pass that savings along to customers while still charging a competitive price. If you need any type of tree service, contact Tree Service Fountain Valley today. We offer quality work at affordable prices with no hidden fees.
What arborist services do you offer?
At Fountain Valley Tree Care, we have the arborists that you need for all of your tree service needs. Not only can our arborists provide a wide range of arborist services including free estimates and consultations,  but they also are available quickly to respond when it matters most. Our arborists are here to help you with any type of tree service, including:
Tree Cabling and Bracing

Tree Chipper

Tree Cutting

Stump Grinding

Stump Removal

Bush Trimming
Contact Fountain Valley Tree Care
With the right Fountain Valley tree care company, your trees can thrive in any environment. If you are a homeowner in Fountain Valley and would like to have your trees cared for by professionals with years of experience, contact us today. Our team is available 24/7 to schedule an appointment at a time that works best for you. Give us a call today at  (714) 844-5277 and experience top-notch tree services.