Contact Fountain Valley Tree Care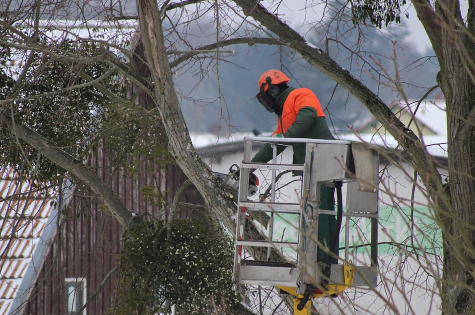 Your tree is a big investment, and it's important that you take care of it. Fountain Valley Tree Care provides tree services to help maintain the health of your tree. Whether you need tree trimming or tree removal, they have the experience necessary to get the job done right! They make sure to use sustainable methods when working on trees so that no harm is caused in the process while still preserving their beauty.
Fountain Valley homeowners are often concerned about the health of their trees. To help keep your trees healthy, we offer a professional tree care service that will ensure proper pruning and other necessary treatments to keep your trees growing strong. We offer free consultations for new customers so you can meet our team and learn more about how we can help maintain the beauty of your property with our expert services. Contact us today at (714) 844-5277 for more information about tree services in Fountain Valley or to schedule an appointment!
Excellent Tree Services in Fountain Valley, California
Trees provide shade, beauty, and an increase in property value. But as they grow older, it can become necessary to remove them for one reason or another. If you're considering the removal of a tree on your property, we suggest consulting a professional arborist before making any decisions. Arborists are experts in the care of trees and will be able to advise you about the best way to approach removing your tree without causing damage to anything else on your property.  They'll also let you know what type of vegetation would work well with space once the tree is gone!
Fountain Valley homeowners should know about excellent tree services that will help with a variety of tasks including pruning, fertilizing, and trimming. These are all necessary to maintain healthy trees in your yard. It's important to give them the right care so they can flourish for years to come. We're here to answer any questions you have about how we do this type of work at our company.
At Fountain Valley Tree Care, we understand that you have a lot on your plate. You're busy with work and family commitments and it's difficult to find time for all of the things you need to do. That's why our team of expert arborists are here for you! We'll care for your trees so they stay healthy year after year. With many years in the industry, we've developed strong relationships with local tree companies who can help us provide excellent service at competitive rates. Schedule an appointment today!
We know that you love your home and want to keep it looking great. That's why we're here for you. We're Fountain Valley Tree Care, a tree care service company with highly trained professionals who can help maintain the beauty of your property. From planting new trees to removing others, our experts will make sure your yard is always in its best condition! Call us today or visit our website for more information about how we can take care of any of your tree needs!
Contact Fountain Valley Tree Care
Fountain Valley residents are one of the many homeowners who have been relying on Fountain Valley Tree Care to take care of their trees and shrubs for years. We specialize in tree removal, trimming, fertilizing, planting, pruning, and more. If you're looking for a company that is reliable and affordable with decades of experience behind them then look no further! Give us a call today at (714) 844-5277.